back to blog mainpage
Diary of a Wimpy Kid Series - A Quick Summary
Published: March 1st, 2019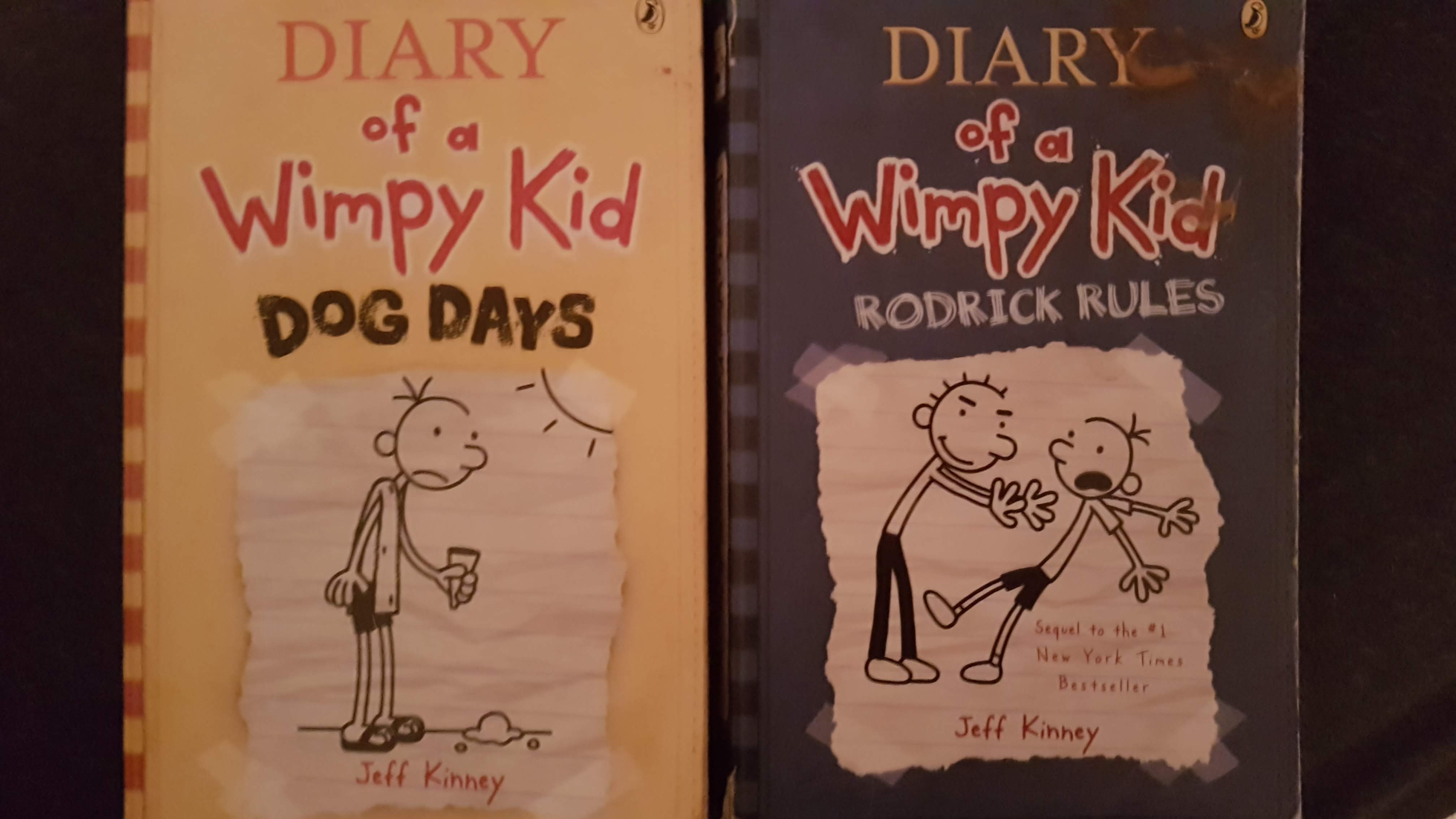 enhance image
"One day I will definitely be famous, but now I'm stuck in the seventh grade with a bunch of morons." (Diary of a Wimpy Kid, page 5).

The Diary of a Wimpy Kid Series was and still is, one of my favorites growing up. For I and some other kids, It was all what most preteens really read in those years. The story of Greg Heffley hoping to be successful with rich and game, but having to deal with middle school schengans could be somewhat relatable to preteens.

How I got introduced to a Diary of a Wimpy Kid was on some random day at the book store called BORDERS (which is now closed due to bankruptcy): where I found a "Do it Yourself" book with Greg Heffley's big smile right in the front cover. I took it home (and Mum paid for it of course) and I just went into doodling everywhere and messing around with the book, as that was the intention. Back then, I didn't know that the Do it Yourself book actually originated from a book series THAT YOU READ and one that I will soon adore.

One Christmas morning, I recieved Diary of a Wimpy Kid: Rodrick Rules and the Last Straw. I got really excited to see more Diary of a Wimpy Kid and quickly grabbed the nearest permanment pen I could find. That was when I heard the screams from my parents.

The illusion of a middle school kid's diary journal with a few cartoons and easy to read text makes Diary of a Wimpy Kid an enjoyable read, even if the story is pretty bad, finally getting the latest new copy of Diary of a Wimpy Kid and having the sight of just seeing the Greg and his family having a new adventure can be quite the treat. Thanks to this series, it even influenced many other graphic novels that were inspired by the series like Diary of a Minecraft Zombie and Diary of a Wimpy Sans for example.

In my opinion, I think the Diary of a Wimpy Kid series was great up until either The Ugly Truth or Cabin Fever, after that the books feel like the series went on a downward spiral. There were some average new kinds of stories, but some feel like just either continuations of other books or simply just repeats. Like for example, The Third Wheel basically being a Hard Luck 2 instead of a different story and The Getaway just being The Long Haul but a trip where they are going on a plane instead of a plain ol' road trip.

-