back to blog mainpage
The Ultimate Player's Guide to Minecraft - A quick re-glance
Published: February 10th, 2019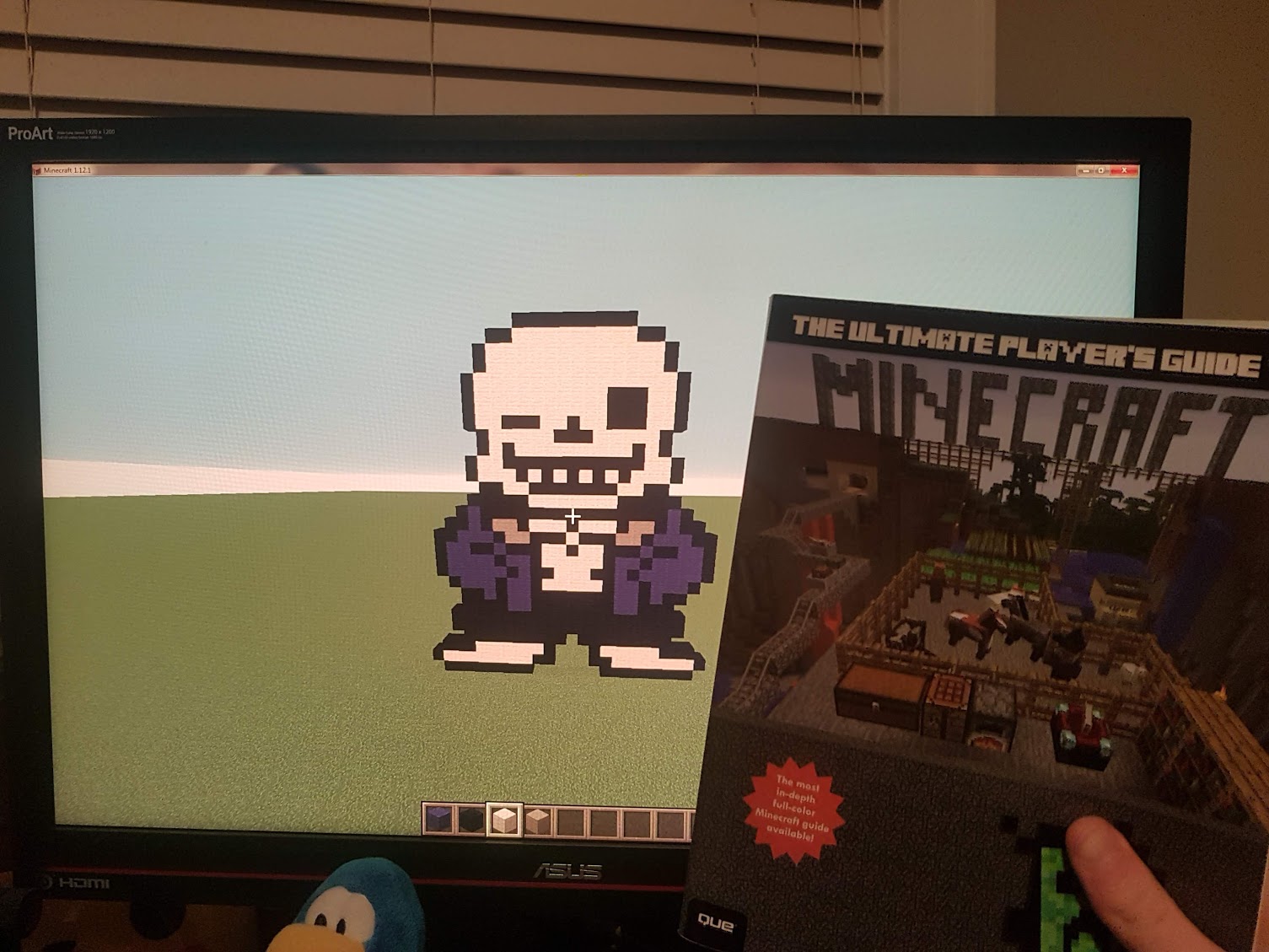 enhance image
"Minecraft offers a huge amount of fun and will no doubt occupy you for many, many hours." (page 7).

This quote deeply resonates me with how truely this book is like the bible to me. Christians use the bible for help and guidance for their day to day lives. I use The Ultimate Player's Guide to Minecraft for help about Minecraft. What's the difference? Well to me, Minecraft is life. I don't want life to boring. I want it to be fun, and Minecraft is fun. It occupies the many, many cold and stressful hours that is a day to day life with worrying about responsibilities and my continuous battle to get through education in hopes of getting money to give to feed companies and myself.

I have gotten this book on a birthday of mine from my parents. Very nice people. But however, I wasn't really a fan of the swarm of unofficial Minecraft books. Even as a ten year old, I always saw them as a mindless cash grab. Right now as I am typing this entry, I can't seem to find the words ''unofficial'' and all what I can see close to that particular word is ''ultimate''. Kind of a weird connection, don't you think? I probably assumed it wasn't an official release by Mojang themselves as the creeper'sd face on the cover seemed really off for me. I didn't believe that Notch or anyone else up at Mojang, or I guess Microsoft will be okay with a creeper looking like that.

Talking about the actual book, it's a pretty decent well put players guide. It goes into depth of everything you might want to in Minecraft, including survival tips and even some stuff you could try to experiment with like minecraft servers and mods and all that beautiful stuff. The presentation though inside feels like I am learning how to code, which in itself isn't bad. But it gives you the feeling that you are going to put in a lot more work doing all of these tasks than playing your average video game.

-